ELIAS DICTIONARY OF COMPUTING MULTIMEDIA
AND THE INTERNET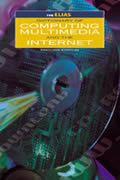 ELIAS DICTIONARY OF COMPUTING
AND THE INTERNET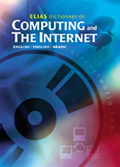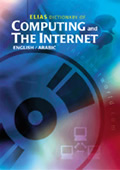 With over 1,500 entries and 100 new words, this dictionary is thoroughly updated to reflect the latest developments in the ever-changing world of computing.
In addition to providing clear and concise explanations of all essential Information Technology (IT) terms, it also features entertaining and informative essays on the hottest topics and current developments. The dictionary includes data tables, lists of useful websites, a detailed chronology of advances in computing, biographies of the IT founders and major players, the state of multimedia and the Internet today, as well as handy tips or quick solutions to common problems.
Enhanced by lively illustrations, this reference lets readers come to grips with items like bloatware, buddy list, portal, and thin client. There are entries for 'applets' next to 'application program interface (API)' and 'Netscape' alongside 'netiquette'; as well as definitions of more basic terms.
To navigate the information super highway, effortlessly, the Elias Dictionary of Computing Multimedia and the Internet is a must.

English Edition
296 pages
17X24 cm
Paperback
ISBN 977-304-041-0

English-Arabic Edition
384 pages
17X24 cm
Paperback
ISBN 977-304-066-6

English-English-Arabic Edition
640 pages
17X24 cm
Paperback
ISBN 977-304-064-X