SO LETS PLAY PLAY PLAY AND LEARN
by Adly Rizkallah

WINNER OF THE SUZANNE MUBARAK
CHILDREN'S BOOKS AWARD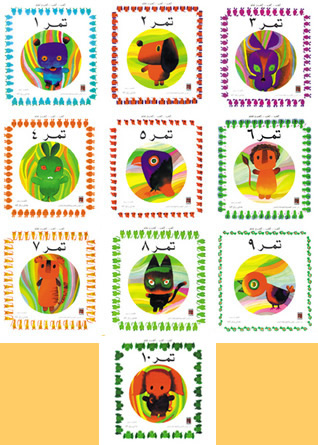 This series of 10 books features beautiful illustrations by the famous Egyptian artist Adly Rizkallah, along with other visual elements to assist the artistic development of children, such as: colors, shapes, objects, animals, plants and much more.
Additionally, games with numbers and letters are used to foster precise observation, creative thinking and problem solving skills in children.
The 10 books in this series act as an introduction to the wider world of schools, and increase in difficulty from one book to the next.
24 pages, 21.5x22.5 cm, Paperback